The 2022 camping season is coming to a close

and so is rvsandtents.com
It has been a long journey and we hope some campers benefited from our efforts. Unfortunately, the cost of running this website along with the time and efforts to keep our information up-to-date is more than we can handle.
We took a different approach than other camping guides. Perhaps that is where we made mistakes. We designed the website with one goal in mind…get to the camping information quickly without all the fluff and content found on other camping guide websites. I guess we used the wrong approach.
At any rate, it has been fun along the way and camping will always be a major form of outdoor recreation for decades to come.
rvsandtents.com domain will be up for sale in the near future. We have not decided on a selling price. Send inquiries for domain price to:

domainsale@rvsandtents.com

Welcome to
RVs and Tents

rvsandtents.net
Our website navigation explained below:
Our menu structure at the top of each page indicates the 4 regions in Indiana offering camping facilities as well as a menu link to Indianapolis campgrounds. Each region lists cities or towns that have campgrounds within their boundaries or in the outlying areas. These facilities meet the criteria of most campers and our website visitors. That criteria includes a website with detailed pricing for overnight camping, some photos of campsites, location information, contact information, etc.
The Cities and Towns menus are separated into 4 regions.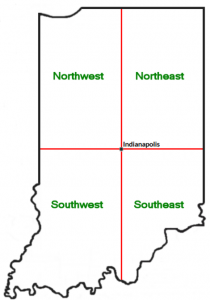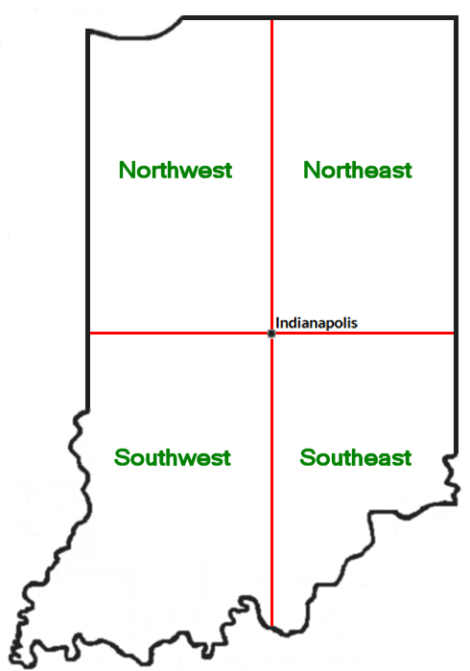 ..Northwest, Northeast, Southwest and Southeast. The 4 regions are determined by the location of Indianapolis, which is located near the center of Indiana. The image to the right indicates the location of the regions.
On the right side of each page, there is a menu structure pointing to camping information for Indiana DNR facilities, the National Park Service, and the U.S. Department of Agriculture Forest Service. In addition, we have added links to Indiana RV Dealers and Service Centers as well as links to highly sought-after camping accessories.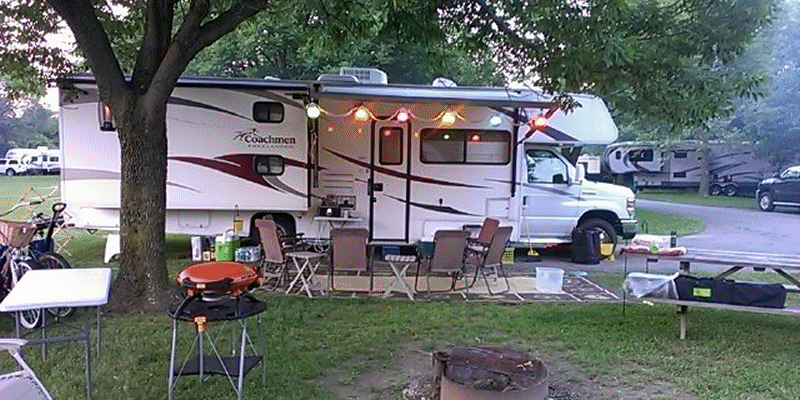 Most facilities offer both RV and tent camping, while a few only offer tent camping. Be sure to read all the information carefully on each website of the campground facilities.
Here's to happy times and happy camping!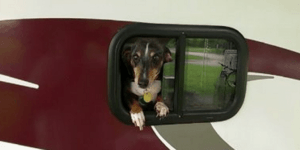 The Happy Campers at RVs and Tents