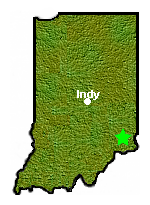 If you prefer, skip the town info below and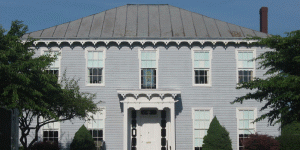 Versailles is located about 68 miles southeast of downtown Indianapolis, and about 23 miles north of Madison. The population of Versailles in 2010 was 2, 113 people.
This small town has several buildings and structures listed on the National Register of Historic Places. More information about Versailles can be found at Wikipedia by CLICKING HERE.
CLICK HERE for the location of Versailles
or CLICK the map image below.



Camping Links In Versailles



CLICK THE MAP IMAGE above
for location, photos and Google
reviews. Average Google review
rating was 4.6 out of 5 as of 08/24/18.
CLICK IMAGE
for
Extended 7-day
Weather
Forecast In Versailles.

****************************************
Other campgrounds within 57 miles of

…..


Versailles State Park
Click on the name of the town or city shown below in

text for links to nearby eats, attractions and other information.
Click on the destination campground name shown below in

text for links to the campground websites.
Click on the mileage numbers shown below in

for Google's approximate mileage and suggested driving route.
NOTE: Some cities and towns have multiple campground offerings. Mileage will vary from actual point of departure to destination. Be sure to check the point of departure in the blue section at the upper left of the Google Map result.
Double ** indicates special information about RV camping or days of campground operation. In most cases, but not all, RV camping is prohibited. It is highly recommended to click on the campground website link.
****************************************
Nearby Eats & Other Fixin's
| | |
| --- | --- |
| Crossroads Family Restaurant | |
| Ernie's Pizza | |
| Osgood Grub Co. | |
| Trackside Pizza | |
| Versailles Mexican Restaurant | |
Nearby Attractions