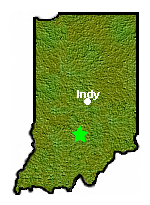 If you prefer, skip the community info below and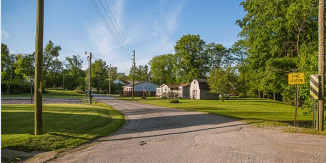 Heltonville is an unincorporated community, located about 58 miles southwest of downtown Indianapolis, and about 18 miles southeast of Bloomington.
Former IU and NBA standout player, Damon Bailey was born in Heltonville. More information about this community can be found at Wikipedia by CLICKING HERE.
CLICK HERE for the location of Heltonville
or CLICK the map image below.



Camping Links In Heltonville



CLICK THE MAP IMAGE above
for location, photos and Google
reviews. Average Google review
rating was 4.6 out of 5 as of 08/17/18.
RV Camping

x
72 Electric Sites

x

14 Electric and Water Sites




x

30 & 50 Amp Service




x
71 Non-Electric Sites

x
Dump Station

x

Campground Hosts
Tent Camping

x
Yes

x

36 Primitive Sites

x

Tent Pads
Other

x
Amphitheater

x
Beach Bathhouse

x
Boat Launch Ramp

x
Fire Rings


x

Grills

xx

x

Hiking Trails


x
Open Play Fields
xx

x
Pets Welcome


x
Picnic Areas
xx

x
Picnic Shelters*

x
Picnic Tables
xx

x

Pit Toilets


x

Restrooms and Showers


x

Swimming Beach

x

Mountain Bike Trail
Rentals

x
Cabins
Things To Do

x

Beach Swimming

xx

x

Bicycling


x

Boating

xx

x

Canoeing


x

Children's Playgrounds

xx

x

Fishing**


x

Hiking

xx

x

Kayaking
xx


x

Mountain Biking

xx

x

Picnicking

x
Various Water Activities
Special Info
* –

Some picnic shelters can be reserved, and

xx

others are on a first come basis. Call

xx

1-877-444-6777 for more information or

xx

CLICK HERE to make online reservations.
** –

Fishing – Requires State License.

of the Hardin Ridge Recreation Area.
PLEASE NOTE: The listings above are accurate as of 08/17/19, but do not reflect all the amenities offered at this campground. Also, many campground facilities add or remove campsites and amenities over time. We strongly recommend you visit the USDA website at the Hardin Ridge Recreation Area  for all information, complete details and much more.
The Hardin Ridge Recreation Area is located within a section of the Hoosier National Forest. Much of the area is located on or near the shores of Monroe Reservoir, and is managed by the CFAIA, better known as the Cradle of Forestry in America Interpretive Association. 
CLICK HERE to make reservations for
the Hardin Ridge Recreation Area.

CLICK IMAGE
for
Extended 7-day
Weather
Forecast In Heltonville.




****************************************
Other campgrounds within 59 miles of

…..


Hardin Ridge Recreation Area
Click on the name of the town or city shown below in

text for links to nearby eats, attractions and other information.
Click on the destination campground name shown below in

text for links to the campground websites.
Click on the mileage numbers shown below in

for Google's approximate mileage and suggested driving route.
NOTE: Some cities and towns have multiple campground offerings. Mileage will vary from actual point of departure to destination. Be sure to check the point of departure in the blue section at the upper left of the Google Map result.
Double ** indicates special information about RV camping or days of campground operation. In most cases, but not all, RV camping is prohibited. It is highly recommended to click on the campground website link.
****************************************
Nearby Eats & Other Fixin's
Nearby Attractions

If you have any positive experiences or thoughts about the content listed on this page, we would like to hear from you. In addition, a great deal of thought, time and effort went into the design of RVs and Tents. We believe the navigation on this site is easy to understand and the content offering is useful for both RV campers and tent campers of all ages.
Please let us know what you think by leaving a comment below!
Thanks,
RVs and Tents